MR M D HUMZAH SHORTLISTED FOR NATIONAL INDUSTRY AWARDS
Plastic Reconstructive & Aesthetic Surgeon Mr Humzah is in the running with his team to receive two prestigious industry awards in the annual Aesthetic Awards 2020.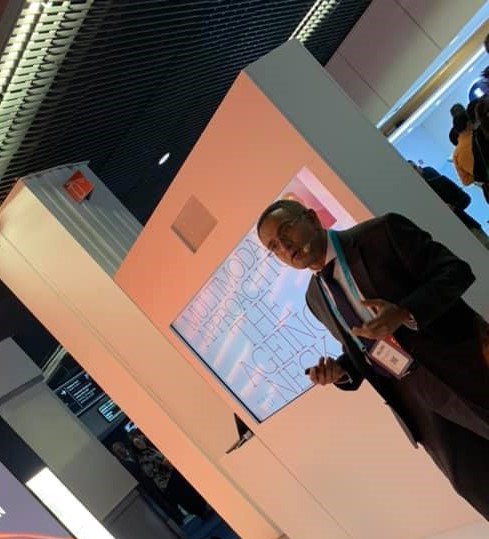 Mr Humzah, whose private practice - Plastic and Dermatological Surgery (PDS) - is based at Basepoint Bromsgrove , The Ramsay Health West Midlands Hospital, Winfield Hospital Gloucester, Beechwood House Wolverhampton and The London Welbeck Hospital has been announced as a finalist in two categories: 'Consultant Surgeon of the Year'. This award will recognise the consultant surgeon who is deemed to have contributed most to the profession and/or has provided the most outstanding care and treatment to their patients in the last 12 months. The winner will be judged on their clinical expertise, continuous professional development, commitment to patient safety and the difference they make to their patients, clinic and the profession as a whole.
He is also part of the team as a finalist for 'The Beyond Beauty Award for Professional Initiative of the Year' for his work in developing the new MBCAM (Membership of the British College of Aesthetic Medicine) examination, the gold standard for clinicians working in the specialism of Aesthetic Medicine. This award recognises the important role that both patient-focused and professional campaigns play in promoting consumer education and patient safety. It is open to associations, companies and individuals. In selecting finalists, the Aesthetics looked for evidence of activity designed to benefit the industry as a whole, along with tangible outcomes. The winner will be selected from the finalists using a combination of Aesthetics reader votes and judges' scores.
Organised by Aesthetics Journal, the awards recognise the achievements of practitioners and surgeons working in the cosmetic industry. The winners will be announced at the Aesthetics Awards Ceremony at the Royal Lancaster Hotel on 29 May 2021.
Mr Humzah has taken centre stage as key note speaker at a number of high profile industry events during the last 12 months at national conferences: Aesthetic Medicine Live / IMCAS and internationally in Paris, Poland, Italy ; during the current COVID situation he has continued to teach online at virtual events in the Nordics, Italy, Lebanon Australia New Zealand and the Dominican Republic. He also continues to offer clinical aesthetic medicine and surgical procedures as the situation continues to improve .
He said: "It is a real honour to be a finalist in both categories. The awards do a fantastic job in celebrating high standards and innovation in the industry. It is a great pleasure to work with colleagues in developing the MBCAM Examination to help to drive up the standards in Aesthetic Medicine."