News Archive December 2020
2021
February | March | May | August | October | December |
2020
January | February | March | April | May | June | July | August | December |
2019
January | February | March | April | May | June | July | August | September | October | November | December |
2018
February | May | June | July | August | September | October | November | December |
2017
January |
2016
December |
2014
January | February | March | April | May | June | July | August | September | October | December |
2013
January | February | March | April | May | June | July | August | September | October | November | December |
2012
January | February | March | April | May | June | July | August | September | October | November | December |
2011
January | February | March | April | May | June | July | August | September | October | November | December |
2010
January | February | March | April | May | June | July | September | October | November | December |
2009
January | February | April | May | June | July | August | September | October | November | December |
2008
January | February | March | April | May | June | August | September | October | November | December |
2007
October | November | December |
14 December 2020
Today - Mr D Humzah Consultant Plastic Reconstructive and Aesthetic Surgeon will be in his Virtual Clinic for PDS patients .. Then Chairing the FaceTite & BodyTite Forum Meeting on the Monday 14th December at 5pm-6pm with Plastic Surgeon Dr Pier Paolo Rovatti (from Verona) on 'Managing &...
11 December 2020
Mr Humzah Consultant Plastic Surgeon was online with his colleagues in Brazil training selected specialists in Aesthetics on the use of Profhilo prior to the launch of this unique product in the Brazilian Market. Virtual teaching - hopefully we will be able to meet up and plan more face to face training in 2021!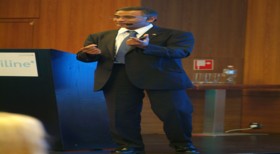 01 December 2020
Plastic Reconstructive & Aesthetic Surgeon Mr Humzah is in the running with his team to receive two prestigious industry awards in the annual Aesthetic Awards 2020 . Mr Humzah, whose private practice - Plastic and Dermatological Surgery (PDS) - is based at Basepoint Bromsgrove , The Ramsay Health...